salam readers sekalian....dok wat pe je tengah ari Jumaat niey?? cek cur ek..??xbaek taw cekcur bagai ari Jumaat niey. bukan setakat ari Jumaat je, ari ape2 pown (arini konsep enesen). hahaha...


ok, entry Zul kali nie, Zul nak cover pasal tv show kegemaran Zul yang baru saja melabuhkan tirainya, iaitu American Next Top Model. sedar xsedar, ANTM niey dah masuk cycle ke 15, episode ke 15 la maksudnya. dari 1st episode, sampai y ke 15 neyh, Zul xpernah miss lagi setiap cycle, fanatic x?? fanatic kan....nak wat cmne, dah memang minat...



ANTM Cycle 15 premiered on 8th of September 2010 dan berakhirnye pada 1 December 2010. disiarkan pada setiap ari Rabu oleh channel CW network. untuk cycle kali nie, akak Tyra ni dah makin kaya gamaknye, die kasik up sket hadiah untuk pemenang cycle kali nie...

1st, contract dgn IMG Models Management. makan ati uolz, makan ati..IMG Models juga merupakan penaung bagi Supermodel Gisele, Heidi, Kate Moss, akak Tyra, Naomi Campbell, Miranda Kerr, Alek Wek, Gemma Ward, Jessica Stam, Candice and ramai lagi la....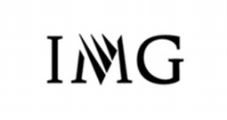 2nd, contract dengan Covergirl Cosmetics bernilai USD 100,000.00 macam cycle terdahulu jugak...Covergirl nie kat sini xde rasanye...kalo kat Malaysia, konsep macam Silky Girl la lebih kurang.


3rd, and yang paling makan ati, cover in
Beauty in Vogue,
fashion spread in
Vogue Italia and Beauty in Vogue,
and featured in
Vogue Italia
website....amacam, makan ati x?
Vogue Italia
ni macam kitab tertinggi dalam kitab2 fashion neyh.


kalo korang tengok cycle kali nie, model2 yang dipilih muka masing2 memang distinctive and laen dgn each other. and dalam cycle kali niey, Zul ada 2 peserta fave Zul. satu nya Liz, die neyh muka stock jantan, masculine sangat. and apa y Zul suka ngan Liz nie sbb jaw line die mmg tajam. kalo amik pic beauty akan nampak sangat symmetry, and kalo amik pic profile, akan nampak jaw line die y sharp n fierce. and model kegemaran Zul yang kedua, adalah Ann. Zul suka Ann sbb Ann nie sangat unique. and muka die kalo dimekap mmg meletz. and die punya pose mmg artistic. Ann jugak mengingatkan Zul pada peserta fave Zul dulu macam Nicole Fox, winner of ANTM Cycle 13, Lauren peserta ANTM Cyle 10, Heather ANTM Cycle 9 (really my fave contestant), and Amanda Cycle 3.


haa, untuk finally episode kali nie, Ann dgn another finalist, Chelsey, kena bergambar untuk
Vogue Italia
tuh, and then kne wat commercial shoot utk Covergirl and then last sekali diorang kena participate untuk
Roberto Cavalli
line
, Just Cavalli Fashion Show
. and show nie diopen oleh Krista, winner of last cycle and turut disertai oleh fellow cycle 15 contestants macam Liz, Chriss, Jane and Kayla.



and masa evaluation oleh judges, judges tetap, Tyra sendrik, Andre Leon Talley, Nigel Barker and ada dua judge tambahan iaitu Jay Manuel (Creative Director of ANTM) and Mr. Roberto Cavalli himself. and setelah dievaluate, pemenang untuk cycle 15 ini dianugerahkan kepada Ann Ward.


Ann Ward, dengan ketinggian 6'2" memang sangat tinggi, evan lagi tinggi dari Zul (die lebih 2 inch dari Zul). and Ann nie jenis yang introvert sket, die self-conscious die lebih sket. Ann jugak jenis yang pendiam, and selalu kurang yakin dengan diri sendiri. and die neyh sangatlah kurus...dan die dulu neyh selalu dibuli oleh rakan2 die, diorang panggil die Giant la,Monster la..boleyh??last2, jadi Next Top Model.. Ann juga mencipta sejarah dalam ANTM apabila mendapat the best photo of the week sebanyak 5 kali berturut2...and keseluruhan mendapat 6 best photo...mana xmakan ati yang laen kan...?





haa, inilah entry Zul kali nie...harap readers sumer bergembira sambil membaca entry nie yer. Zul nak g lunch jap...sapa nak ikowt, jooooom!!