salam readers...entry kali nie Zul nak menjawab tag yang diberikan oleh rakan blogger kite ni, Ash Ralf. die mengetag Zul semalam jadi Zul pown ingin membalas tag nye. tag die sempoi ja, kata rule die:
"once you've been tagged, you are suppose to write a note with 25 random things, facts or goal about you. at the end, choose 25 people to be tagged. you have to tagged the person who tagged you. if I tag you, it's because i want to know more about you"

.

haa, so, here they are....:

1) die ckp suh honest kan...ok, i'll be 25 this 27..(my buffday is 27 dec)


2) My Mum is a Dutch + Arab, and My Dad is a Malay + Sumatrans


dikala masih enesen, skg pown enesen gak..kui kui kui
3) 180 cm height, 71 kg weight.


4) dagu ku pernah berjahit sebab terkoyak, jatuh time maen volleyball


5) di masa lapang suka berangan, kah kah kah



6) sports y Zul men, volleyball, basketball, badminton, bowling...



7) sekarang Zul masih lagi belajar, Master Science (Hons) in Biology, final sem dah, hehe



8) 3 adik beradik..Zul y ke baper, cuba korang teka..



9) suka bercakap, suka gila bercakap



10) fave coffee flavor, Caramel Macchiato...



11) my 1st love was when i was 12 years old..hahahaha



12) currently....hahaha, teettttt, xnak jawab..hahaha


13) Man U, Man U, Man U....hahaha



14) kecik2 dulu cita2 nak jadi pensyarah, skg cita2 nak jadi pensyarah yang sempoi...kah kah kah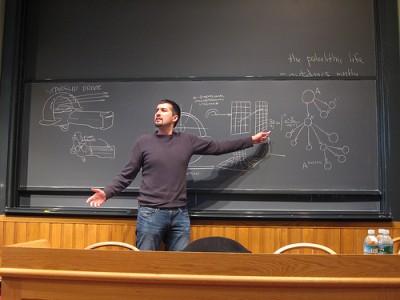 15) seorang yang sensetip and sentimental, eceeehh (menanges bila tengok Hindustan)...



16) i love jazz and soul singers..macam Ella Fritzgerald, Louis Armstrong, Roberta Flack (oldies sunggoh), Luther Vandross, Amy Winehouse, Adele..


17) kereta kesayangan ku, Namanya Miss Wuteva..hahaha, kaler hitam..aku sayang Miss Wuteva ku..huhu


18) perfume yang ku pakai skang, err, banyak.. Fleur du Mâle by Jean Paul Gaultier, Clinique Happy for Men by Clinique, Rougeberry scent and Dreams Unlimited by Body Shop.

19) suka memasak, tapi tak suka membasuh, and suka basuh baju tapi tak suka lipat baju..


20) warna kegemaran adalah silver, tapi warna baju terbanyak dalam wardrobe adalah hitam


21) pernah pukul budak masa sekolah dulu, tapi skg berkawan baek ngan budak yang dipukul dulu..hehehe...


22) prefer British Actors compare to American, but my fave actress is Meryl Streep.


23) Malboro Black Menthol adalah peneman setia ketika memandu...


24) sarapan pagi yang rutin, kopi and biscuit oat krunch


25) tabiat buruk adalah (drum roll)..suka cakap sorang2! kah kah kah, psycho x? psycho x?


dah siap...haaaa, die suh Zul tag 25 manusia len pulak..tapi Zul nak tag 3 je dulu boleh x? kalo dah pernah jawab, xpela...kalo lorm, sila jawab yer..huhuhu...orang nye adalah

Syed, Ainaz, and Cik Confuse...(^_^)